I loved working with A&K on planning their beautiful and unique wedding. A & K had a clear sense of style and design and they wanted their wedding to have a slight whimsical feel . When it came to the design, All Saints Event Space in Ottawa is such a magical venue and holds so much character. I wanted to work with what was already there and simply enhance the space. ome up with this whimsical design with touches of Harry Potter influence. The design focused on dark linens with pops of gold, predominantly white florals and lots of greenery. The Edison strands helped brighten the space and add to that warm vintage vibe. We created a unique floor plan that focused on guests surrounding the newlyweds as well as the podium at the front of the room where everyone had a great view. I am so honoured to have been part of this wedding, and I can't wait until I get the opportunity to work at allSaints again!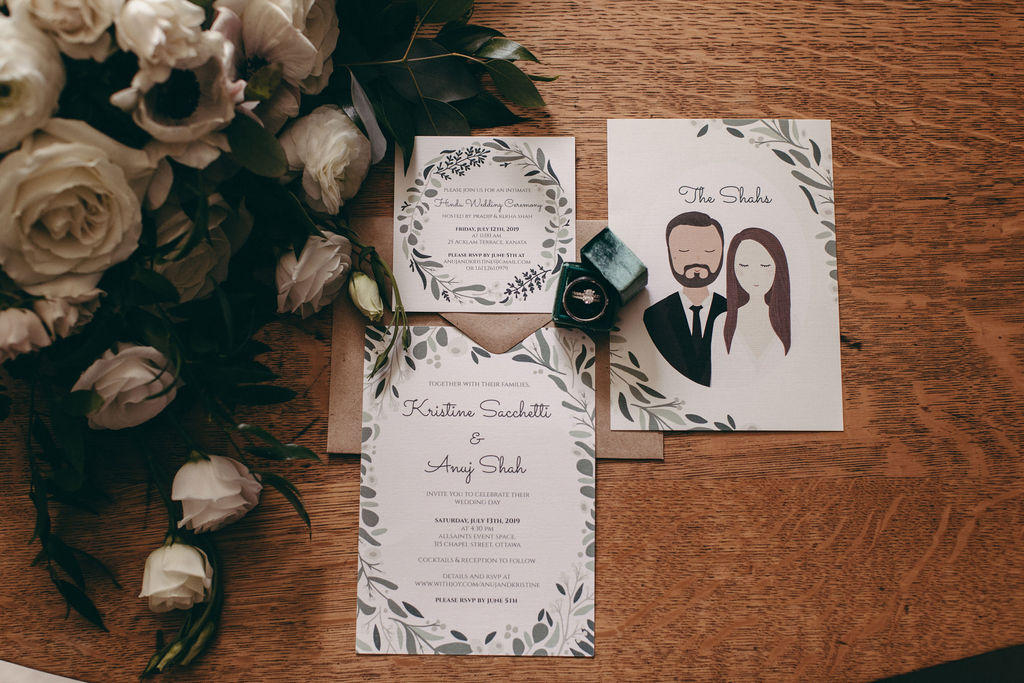 All Saints Event Space Wedding - Heirloom Events - Invitation Suite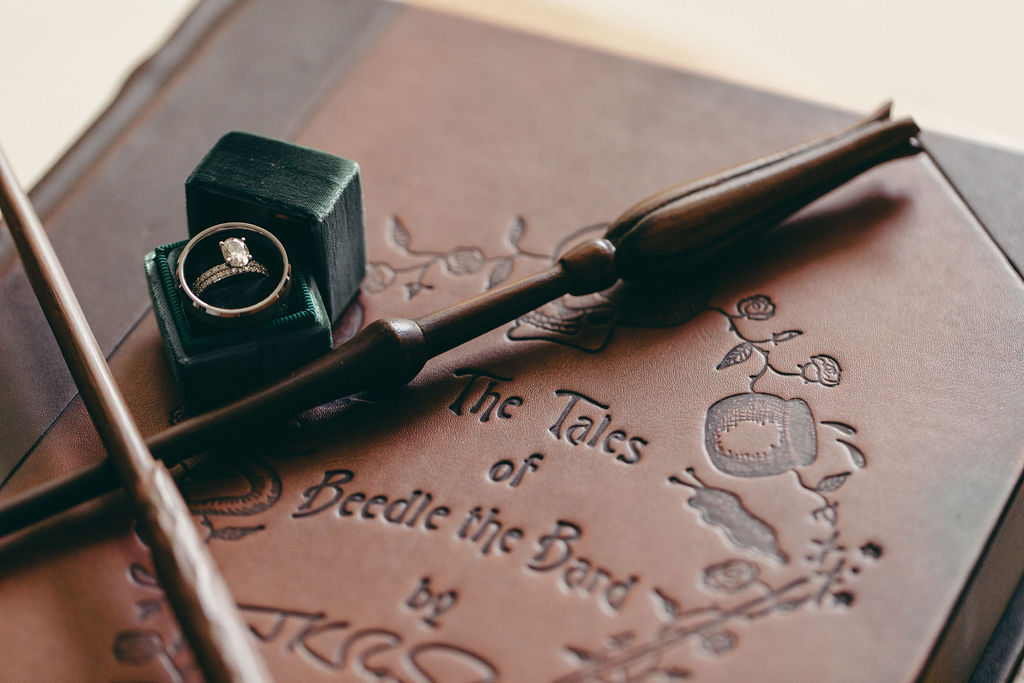 Harry Potter themed wedding in Ottawa, Ontario at All Saints Event Space.